Enter into the silence.  Release your pain.  Return whole.
We will accompany you on this walk...in this place.
WELCOME - LASKAVO PROSYMO - BIENVENIDO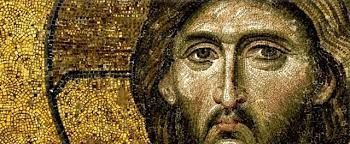 Come and join our Divine Liturgy
Monday - Friday 6:30AM
Saturday 7:00AM 
Sunday 10AM
*Donations?  PayPal is on our Contact Page

___________________________________________________________________________________________________________
Come in and worship the Lord!
---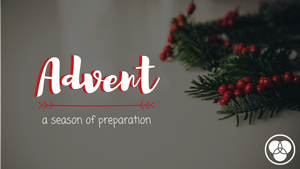 Nov. 14 - Feast of St. Philip the Apostle: beginning of Philipovke, the Advent Fast: Mondays through Fridays: no meat or dairy products are allowed. Saturdays, Sundays, and Solemn Feasts: dairy products are allowed.
Nov. 21, Sunday and Solemn Feast of the Entrance of the Mother of God into the Holy Temple. (Follow the usual Sunday schedule).
Nov. 25, Thursday: Thanksgiving Day: although it's not liturgically a solemn feast, we follow the schedule for solemn feast days. Thanksgiving Dinner at 5:30 p.m., with dispensation from the Advent Fast.
Dec. 5, Sunday: Even of the Solemn Feast of St. Nicholas of Myra: St. Nicholas will visit the children.
Dec. 6, Monday: Solemn Feast of St. Nicholas of Myra: Solemn festive schedule.
4:30 p.m. the night before: Great Vespers;
6:45 a.m. Matins, followed at about 8:00 by the Divine Liturgy.
Dec. 7, Tues: Feast of the Dedication of our temple of St. Nicholas.
Dec. 8, Wed: Solemn Feast of the Maternity of St. Anna. Solemn festive schedule.
Dec. 12: Sunday & Feast of Our Lady of Guadalupe:  Regular Sunday schedule. We will process into the Temple with the icon of Our Lady while singing the songs/hymns of Las Mañanitas.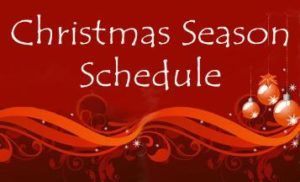 Dec. 24, Fri: Vigil of Christmas:
            Royal Hours:
                        1st R. Hour, right after Matins. — 3rd R. Hour, 9:30 a.m. in the cells. — 6th R. Hour together, 11:30 a.m.
            4:00 p.m. Divine Liturgy of St. Basil the Great.
            8:00 p.m. or so: the Great Compline.
Dec. 25, Sat.: Christmas Day:
            9:00 a.m. Matins.
            10:00 a.m. Divine Liturgy of St. John Chrysostom.
Dec. 26: the Sunday after Christmas.
Jan. 1, Saturday: Solemn Feast of the Circumcision of Christ, and Feast of St. Basil.
            12 midnight.
Jan. 5, Wed: Vigil of Theophany & Great Blessings of the Waters.
Royal Hours (same schedule as for Vigil of Christmas — see above).
            4:00 p.m. Divine Liturgy for the feast.
Jan. 6, Thur: Holy Theophany & Great Blessing of the Water:
            6:45 a.m. Matins, followed by Divine Liturgy.
            We will be blessing the buildings of the monastery, and the homes of those among our friends who wish them blessed — please sign up for a schedule blessing of your home.
---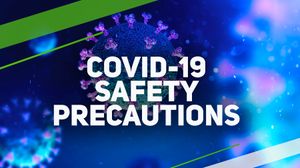 Out of concern and charity for all the community members and guests please observe the following  precautions.
Do not come to the monastery if you are experiencing these symptoms:
Fever or chills
cough
shortness of breath or difficulty breathing
fatigue
muscle or body aches
headache
new loss of taste or smell
sore throat
congestion, runny nose
nausea, vomiting
diarrhea
Symptoms of covid infection may appear 2 to 14 days after exposure to the virus. Unvaccinated  persons should wear masks to prevent possible viral spread.
---
---
Intake: A Place for Complex Spiritual Triage & Healing Cases
As we brethren of the Holy Transfiguration Monastery approach our 50-Year Anniversary, the priests, deacon, monks, novices (and the occasional long-term visitor) here have been reflecting upon where we've been, where we are now…and where we would like to go as we usher in our next half century.  Yet, as we ponder our way forward—while considering the roads we've traveled thus far—one supreme need still seems to tower over all the others...
Spiritual Healing
Our Sunday visitors seek this each week, as do our single and multi-day retreatants.  The slightly less numerous Lenten penitents will pursue his, her or their healing with us through fasting, abstinence and our more penitential daily offices.  And others will come from great distances to find the elusive answers to their mental, emotional and spiritual maladies that seem to resist all efforts towards healing.
And what, exactly, is their pain?
    In the course of several years of deliverance work, I can now say that the 'bread & butter' deliverance candidate needs knowledge of, coping skills for and relief from those maddening (but still more common) woes that go by names such as anger, sorrow, fear, lust, anxiety, despondency, envy, negativity, sadness, addiction, regret, and resentment…to name a few.  But by identifying and renouncing these sources of suffering, and then taking back the control of their live from those to whom we may have given it—intentionally or unintentionally—men and women of all ages, professions, races, genders and faiths can, will and do find that long-sought relief.
Yet…some wounds—and their necessary forms of healing—
are not of the garden variety.
    In the Faith & Spiritual worlds these days, it has become popular to refer to oneself as a,'seeker.'  Many 'seekers' become curious to experience the pseudo-mystical, esoteric states of mind they have either read or heard about. Yet too often, these 'seekers' get trapped in a world beyond their comprehension (and their seeking) and then, they struggle to understand how their troublesome new symptoms came about…and much, much worse, why these symptoms won't go away.  I read about a woman 'seeker' who traveled from the US to South America to speak and interact with an indigenous "spiritual healer."  The evidence indicates that since the time of that meeting, the woman was—and continues to be—afflicted with spirits.  Where was the healing here and why did she embark upon this perilous quest in the first place? What's more…what steps does she need to take now to extricate herself from it?
The need for the Spiritual Triage this Monastery offers should begin in each case where 'seekers' of all ages, races, income levels, genders and faiths have--ill advisably--made their initial entry into what we refer to as, "the dark world."  Sometimes the person had an idea of what he or she was doing, but in most cases, the 'seeker' was woefully unprepared—to the point of ignorant—for what lie in store for him or her.  And to what—or whom—does the 'seeker' become entangled to his or her detriment?  Card readers, witches, Ouija boards, seances, mediums, shamans, palm readers, spells, potions, curses and even certain types of yoga, to name a few.  In stark language, once the smoke, the promises and the excitement have dissipated, the person has run afoul of unclean spirits—demons.
Yet, there is help and there is hope, and the Spiritual Triage Center can assist you in understanding where you need to go, who you need to see, and what you need to do.  Now...for real healing...for lasting healing.  If you would like to ask any questions and/or discuss your (or a loved one's) case, please contact:
Sub-Deacon/Brother Gideon at brgideon@monksofmttabor.com or on his cell at (707) 485-4162.
---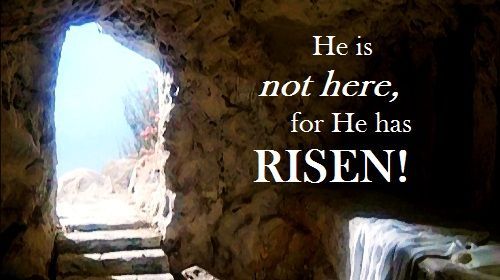 PASCHAL MESSAGE 2021
CHRIST IS RISEN!
Dear Brothers and Sisters, is there anything more powerful for us to proclaim? Or strange?
Christ is risen... and now our very existence has been REDEFINED. For the very fact that we are born is the fact at some point we will die and thus it is DEATH that defines what it means to be human. On Lazarus Saturday we hear Jesus reveal I AM... Resurrection... I AM... Life! (John 11:25).
In speaking to His friend Martha, the sister of the one who has died and is now beginning to decompose in a tomb, Jesus Christ does not merely seek to comfort Martha but to CONFOUND her experience of life which for all people is concluded by biological disintegration.
I AM is the name of God given to Moses who encounters the burning bush in the desert which is not consumed by the fire (Exodus 3:14) ... how confounding!? A material thing united with inmaterial fire and yet not consumed. Revealing His name as I AM, the ONE WHO IS, and who shares His life-giving existence with us. "In HIm we live, we MOVE (dead people don't move) and have our being" (Acts 17:28). Jesus Christ not only gives hope and consolation to the dead and dying, HE IS OUR HOPE.
Christ is not risen for His own sake but for ours to reveal that from the moment we were created, given being, it was so that we might be with Him, not merely in this present form but FOREVER. Christ is Risen.
We have been GREATLY blessed by a large number of faithful who have prayerfully participated in all of the services of great and holy week. We also want to extend our Paschal greetings to all our beloved ones who could not be here with us and assure them of our prayers before the GLORY of the Risen Lord.
CHRIST IS RISEN! TRULY HE IS RISEN!
+ Abbot Damian
and the Brotherhood of Holy Transfiguration Monastery — Monks of Mt. Tabor
Christ is risen! Truly He is risen!
Khristos voskres! Voistinu voskres! (Ukrainian)
Christos anesti! Alithos anesti! (Greek)
Christus resurrexit! Vere resurrexit! (Latin)
¡Cristo ha resucitado! ¡En verdad Ha resucitado! (Spanish)
Khristus zmartwyckwstal! Zaprawde zmartwyckwstal (Polish)
Cristo è risorto! Veramente è risorto! (Italian)
El Messie kahm! Hakken kahn! (Arabic)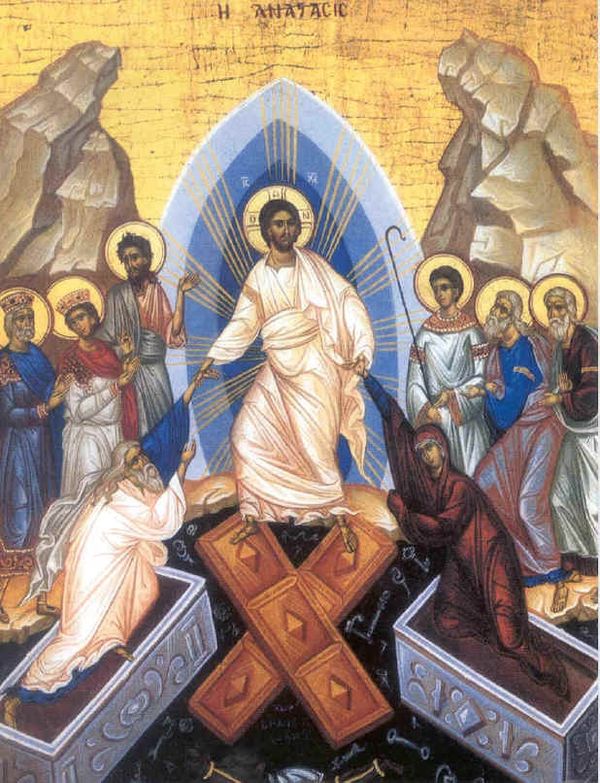 ---

Great and Holy Week and Pascha, 2021
Great and Holy Monday & Tuesday
5:30 am          Matins and First Hour.
9:30 am          Third Hour (in the cells).
11:30 am         Sixth and Nineth Hours.
4:00 pm          Liturgy of the Presanctified Gifts.
6:30 pm          Small Compline (with canon from Lenten Triodion).
Great and Holy Wednesday
                        Poustinia observed, with Matins, Third and Sixth Hours in the cells
3:00 pm          Penance service w/ individual Confession, followed by: Liturgy of the Presanctified Gifts,  Anointing Service, and Meal.
6:30 pm          Small Compline (with canon from the Triodion) in the cells.
Great and Holy Thursday
5:30 am          Matins and First Hour in the Church. Little Hours in the cells (i.e. 3rd, 6th & 9th Hours).
4:00 pm          Foot washing Service & Vesperal Divine Liturgy of St. Basil, followed by the Holy Meal. Small Compline in the cells.
Great and Holy Friday
5:30 am          Office of the 12 Gospels: in precession around the Church. 3rd Royal: in the cells (no bells).
11:00 am         6th Royal Hour: in the Church. 9th Hour in the cells.
4:00 pm          Vespers with Burial Service.
6:30 pm          Small Compline: in Church (canon from the Lenten Triodion).
Great and Holy Saturday
5:30 am          Matins. Little Hours in cells.
4:00 pm          Vesperal Liturgy of St. Basil the Great for Pascha; bread and soup meal in refectory.
Pascha Sunday
6:00 am          'Midnight' Office, Procession w/ Shroud & Formal Entrance into the Church; Paschal Matins and Divine Liturgy.
Afterwards       Breakfast -- all welcome to share Paschal Food.
---
Letter from Abbot Damian Higgins as we prepare for the
Nativity of Our Lord and Savior Jesus Christ!
Christ is Born!
Glorify Him!
            We now anticipate celebrating that mystery that we have with great care prepared for, the Nativity of Our Lord and Savior. Long awaited, it is this child who is our HOPE and this hope is not in vain.
            "Our help is in the name of the Lord,
            who made heaven and earth." Psalm 123 (124): 8.
            This Christmas is an opportunity to experience, once again, the joy of surrender: surrender to the reality that God cares for us and provides for all our needs, and that He loves us. He came to be with us — Emmanuel. This faith in Divine power, however, does not negare our responsibility to act with careful discernment and even caution in regard to the challenges that confront us as individuals or as a community. Rather, it is our faith that prompts us toa ct and respond.
            This past summer came with grave concerns about our continued threat of wildfires. The monastery was offered 400 acres of pristine forest in the Blue Ridge Mountains west of Ashville, North Carolina. It includes beautiful buildings to accommodate both a residential community along with retreatants. There is a large wooden chapel on top of the property with views extending for 20 miles. The property is valued at seven to eight million dollars and was being offered as a gift. We did not accept the gift.
            Let me explain why.
            The Monks of Mt. Tabor at Holy Transfiguration Monastery are consecrated to God, and particularly to the monastic vocation, and we are consecrated to God in a particular place. Thus, we are committed to maintain this place and the rhythm of life proper to our form of monasticism. We are also conscious that we could bot do that without your support and the support of all those who have helped to build the monastery since the summer of 1972. So, while on the one hand the monk's life demands a certain amount of isolation from the activities of regular society, at the same time we invite the participation of the laity who seek, as we do, to live lives of holiness. We cannot provide the social and pastoral services of a parish church, but we can welcome you to join us in the Prayers of the Church.
            As with the reality of taking the necessary precautions for dealing with forest fires, so too we must approach the present concerns about the COVID-19 (or coronavirus disease, 2019) by seeking to live in wise discernment without adopting a culture of fear and without abandoning those attributes essential to our way of life.
            In relation to these concerns, we ask all of our visitors to refrain from visiting the monastery if you have symptoms of COVID-19 or if you have been exposed to someone exhibiting them.
            Please maintain the prescribed social distancing measures when relating to those not withing your own family group; this includes the wearing of face masks.
            We will try to offer church services outdoors (weather permitting), but otherwise will keep all the doors and windows of the church open while at the same time operating our ventilation system. This will provide for those standing outside to participate in the services with prayerful listening, while also mitigating the risk of transmitting the virus.
            If you should have any qualms about the way that the monastery is addressing the COVID-19 concerns, believing it to be either too strict or too lax, please stay home and be assured that we will pray for you and, if necessary, provide any sacramental support that we can offer to you in your home or vehicle (Holy Communion, Confession, Anointing, etc.).
            Please be assured or our most sincere gratitude for your faithfulness to the monastery, for your generous financial support, and for your loving concern and prayers. We are all inspired by the great sacrifices that each of you make in helping us to praise and glorify God who comes to be made manifest in this place, even as He was placed, newly born, in the animal trough in Bethlehem long ago.
Fr. Abbot Damian
of the Monks of Mt. Tabor
---

for the
NATIVITY OF OUR LORD (CHRISTMAS) - 2020
CIRCUMCISION OF THE LORD and feast of ST BASIL - 2021
THEOPHANY - 2021
+
CHRIST IS BORN!
GLORIFY HIM!
Vigil of Christmas:
          Thursday Dec. 24:                       4:00 PM — Vesperal Liturgy of St. Basil
Christmas Day:
          Friday Dec. 25:                            10:00 AM — Divine Liturgy of St. John Chrysostom
Synaxis of the Theotokos:
          Saturday Dec. 26:                       6:45 AM — Matins followed by 
                                                                 8:00 AM — Divine Liturgy
Sunday after Christmas:
          Sunday Dec. 27:                          10:00 AM — Divine Liturgy
Circumcision of Our Lord — feast of St. Basil the Great
          Thursday Dec. 31:                       4:30 PM — Great Vespers
          Friday Jan. 1:                               8:00 AM — Divine Liturgy
Theophany — Baptism of Our Lord in the Jordan
          Tuesday Jan. 5:                          4:30 PM — Great Vespers
          Wednesday Jan. 6:                    8:00 AM — Divine Liturgy and Great Blessing of the Waters
---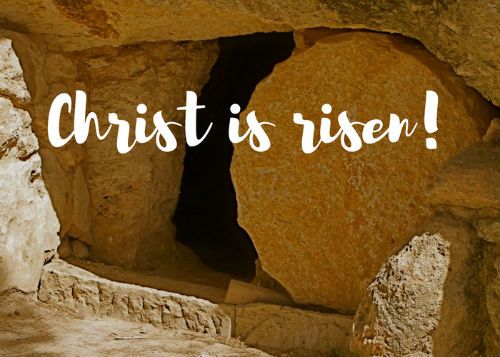 CHRIST IS RISEN! HE IS TRULY RISEN!
Dear friends and benefactors,
We greet one another in the joy of this indescribable mystery. We seek to celebrate that which can never be fully expressed in words or image. Even in the iconography of our Church, we present the moment before the resurrection when our Lord descended into Hades raising up our first parents, from the bondage of death. And we depict the moment after the resurrection when the myrrh bearing women encounter the empty tomb. Strictly speaking, traditional iconography avoids depicting the moment when Christ rises from the tomb for the details of this moment are beyond the words of even The God inspired Gospel writers. Neither Matthew, Mark, Luke or John give language to this mystery. And yet it is the central mystery that defines our new understanding of what it means to be human.
Death defines human life in its biological formation. Now in Christ's Resurrection we see our humanity restored to its proper dignity as sons and daughters of the eternal God in whose image we were created and in Christ's Resurrection we are re-formed.
The death of brother Timothy March 18 at the beginning of the mandated shelter in place orders, and in the midst of our journey through great Lent provided us with a powerful image. Carved out of the earth was a doorway, a doorway through which every single human being must pass. But even as we placed his disintegrated body into the earth, we proclaimed Christ's power to re-define human existence by His death which would in turn reveal his resurrection.
Let us allow the Fibers of our being to continue to be transformed by the proclamation and the reality that we repeat over and over and over again: CHRIST IS RISEN!
+Abbot Damian Higgins and the Monks of Mt. Tabor
---